Fresh Interactive Design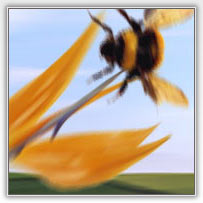 We are an experienced digital agency specialising in presentations and websites
If you need a succesful Website with WordPress content management, on-line databases and e-commerce.
If you need winning PowerPoint presentations for you or your clients using sophisticated presentation techniques, stylish design and animation. We can also enhance and improve your current presentation, helping you and your ideas cut through the dullness.
If you need stunning Microsoft Word Templates for your letters, proposal documents or reports.
We are easy to work with and since 1996, we have helped clients present themselves in better and more effective ways.
Call us on 01273696906
In 2017 we are delighted to work with clients such as Diageo, WAA - Chosen & several other design & branding agencies, Safeway, Ambassador Theatre Group, Ginster, Sage, Britvic, Choice Care Group, WikiStage, Unilever and Roche.
Fresh bring great design, structure, movement and experience to your important PowerPoint presentation.
Websites should achieve results, be well designed, usable, accessible and have content controlled by you.

We provide the whole process, from original concept, creation of content, packaging design and pressing.

Local & Government Agencies
Housing Corporation, Hampshire C.C., Visit Britain. The Greater London Authority, ESCC etc.

Private Sector, Aerospace & SME's
Including RBI, Unilever, Sun Alliance, Reuters, easyJet, MasterLease etc.

Education
Sussex University, Varndean College, Haywards Heath College, Brighton University, London University, Birmingham University.

Associations & Unions
Criminal Law Solicitors Association, The International Masonry Society, Unison & IAGC.

Helping to build membership and communicate effectively.