Do It Yourself PowerPoint Presentations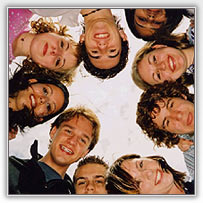 PowerPoint Links
If you are creating your own presentation using PowerPoint then you will find these links useful. WE realy liked one or two of these sites and have become affiliates. These are marked (AF).
Interesting
Aussie Death by PowerPoint
http://angryaussie.wordpress.com/2006/09/15/death-by-powerpoint/
Home of the famous Gettysburg PowerPoint address
http://www.norvig.com/Gettysburg/
Microsoft's own web-pages for all things PowerPoint
http://office.microsoft.com/en-gb/
Templates & Designs
Graphic design specialists providing free PowerPoint templates
http://www.graphicsland.com/
Thousands of proffesional templates here and some for free. (AF)
http://www.presentationpro.com
Many free PowerPoint designs are available
http://desktoppub.about.com/
A PowerPoint presentation online magazine
http://www.presentationhelper.co.uk/
Sonia Coleman provides quality original PowerPoint designs
http://www.soniacoleman.com
A library of free PowerPoint templates that can be selected by theme
http://www.poweredtemplates.com/
A quick way of generating your own templates
http://www.presentationplates.com
Free PowerPoint templates that have previously been used in presentations
http://www.maniactive.com/
Hundreds of PowerPoint templates available for download
http://www.brainybetty.com/
Free PowerPoint templates covering most popular themes
http://www.indezine.com/
Multi Media Power
We remember 20% of what we hear and up to 80% of what we hear,see and do.
Reading Slides
If your presentation consists of you reading your slides, one, or both of you is redundant.
Seven
Know that audience attention peaks at around seven minutes and rises again near the end.

PowerPoint Templates
Base your Presentation around a genric Background and title slide. Certainly better than nothing. Get them here.

Powerpoint Tips
How to prepare and be calm. Overall stratergy. What to put in and what to leave out etc...

PowerPoint Tools
It can help to have some tools avaialbe to create some quick effects. A collection here.

PowerPoint Links
cLinks to important sites all over the world. Learn here.